Beauty Services
Please don't hesitate to ask us to design a programme, or a treatment especially for you! All the houses can tailor-make the treatments for your specific needs. Set us a challenge, we will aim to fulfil all your requirements but miracles do take a little bit longer.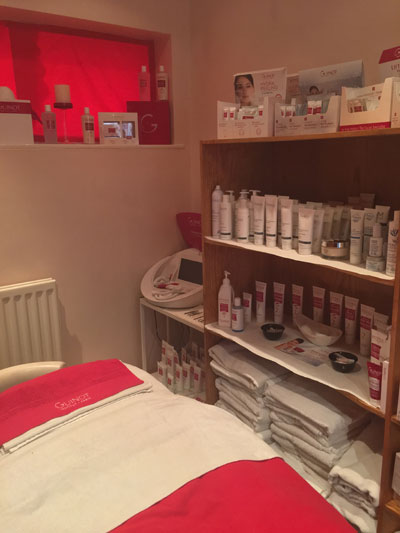 We are only too happy to explain our philosophy in the way we refer to complimentary beauty.
We feel Guinot is the Rolls Royce of deep cleansing, firming and stimulating facials. The new revolutionary machine, Hydraderm Cellular Energy really is fantastic incorporating the latest technology. The patented machine increases the biological and cellular activity within the skin to deliver exceptional and visible and clinically proven results just after one treatment.
Marine Algae used in all Thalgo's products are fully packed with ingredients which are known for their rebalancing, protecting, nourishing and anti-ageing properties. Thalgo is renowned for body care being awarded recognition. There latest Body Palp device really is fabulous showing spectacular results. Thalgo's whole skincare range, using all natural sea elements offer manual facials for every single skin type. Additionally they have fantastic nutrition and dietary requirements.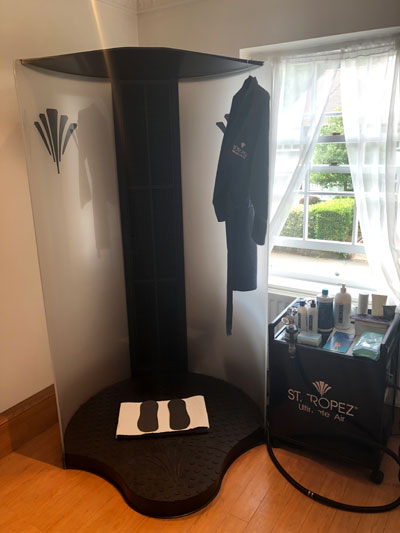 Mavala, Swiss through and through, high quality makeup, hand, feel and nail care with a wealth of Swiss expertise over 50 years. Come and join us at our nail clinics.
The world leader in healthy nail care, Bio Sculpture Gel with a wide range of colours. Bio Sculpture Gel cares about natural nail health, unlike other brands. Treatments do not require dehydration prior to application or any excess buffing, it is free of bonders and primers. Nails can be lengthened, re-enforced, repaired, extended and more while the natural nail stays protected and is able to breath.
St Tropez, the first ever natural professional false tan. This tan is green based, not orange based so there is no risk of being tangoed! Streak free tan to suit every skin tone. Please ask us for a consultation.
3D Lashes, Fabulous natural hair (not nylon) can be as natural or as dramatic as you like, ask for a consultation. 24hr skin test required.
Eyes and brows, we have methods to suit every one from microblading (special clinic held*) to tinting to Mina iBrow Henna and Lash Lift.
Awarded Guinot's Prestigious Crown Status
Evie Clark Hair and Beauty Spa, Sutton Coldfield has been awarded the status of Guinot Crown Salon. This coveted title celebrates the highest achieving Guinot salons and spas in the UK and Ireland who demonstrate success, dedication and loyalty to the brand.
By visiting a Crown Salon, clients can be confident that they are choosing a Guinot salon of the highest distinction with flawless principles in environment, customer care and treatment expertise. A Crown Salon promotes Guinot in a prime location and offers all Guinot face and manual body treatments, as well retail products.
Evie Clark Hair and Beauty Spa retained this industry honour at the Guinot Conference and Awards Ceremony at The Brewery, London, January 2018.
To book an appointment at Evie Clark, please contact 0121 353 9588 or email evie@evieclark.co.uk.